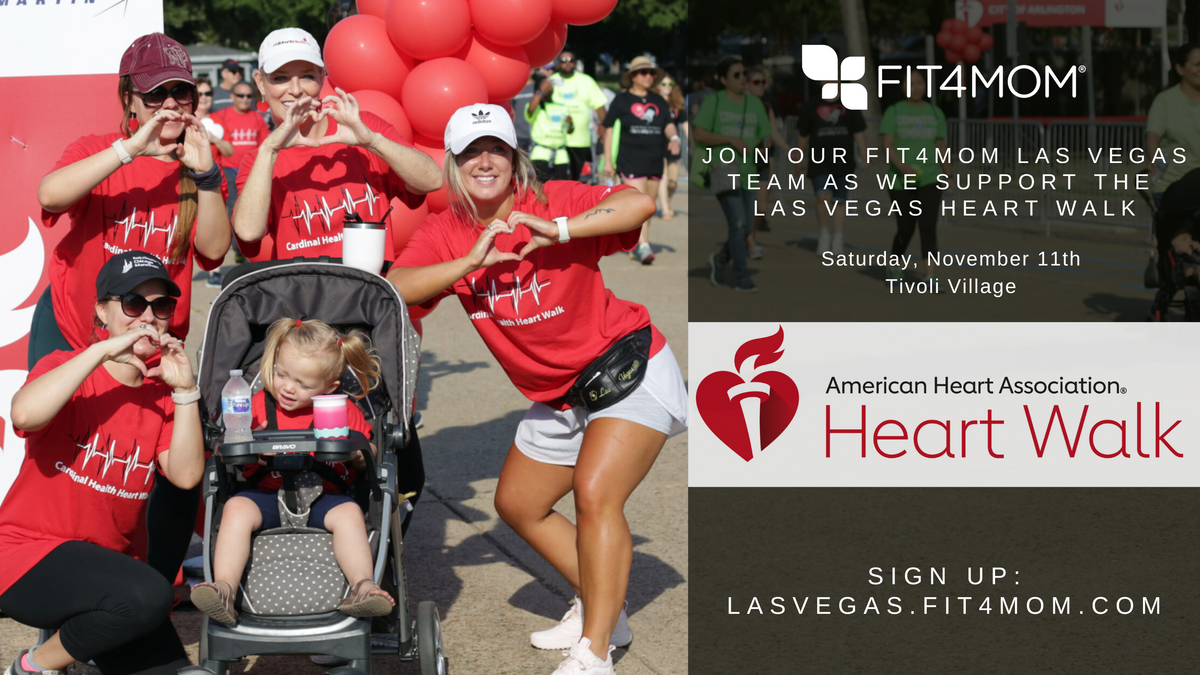 American Heart Walk: FIT4MOM Las Vegas Team
November 12, 2022 8am
FIT4MOM will be leading warmup at the American Heart Walk Las Vegas! Saturday, November 12 8am at Tivoli Village. Join your friends and neighbors and be a relentless force for a world of longer, healthier lives.
Physical and emotional health have never been more important than they are now! And joining your Las Vegas Heart Walk is a great way to boost them both - all while making a huge impact in your community and saving lives.
By participating in the Las Vegas Heart Walk, you will reap lasting benefits for yourself and help others.
♥ Save the lives of kids born with congenital heart defects and adults struggling with heart disease
♥ Teach thousands how to save lives through CPR training
♥ Fund the next heart and stroke medical breakthrough
♥ Become a champion for health and well-being, and ensure everyone has access to quality healthcare
Join the team "FIT4MOM Las Vegas" under Jessica Peralta and share with your friends and family to gather donations and support!