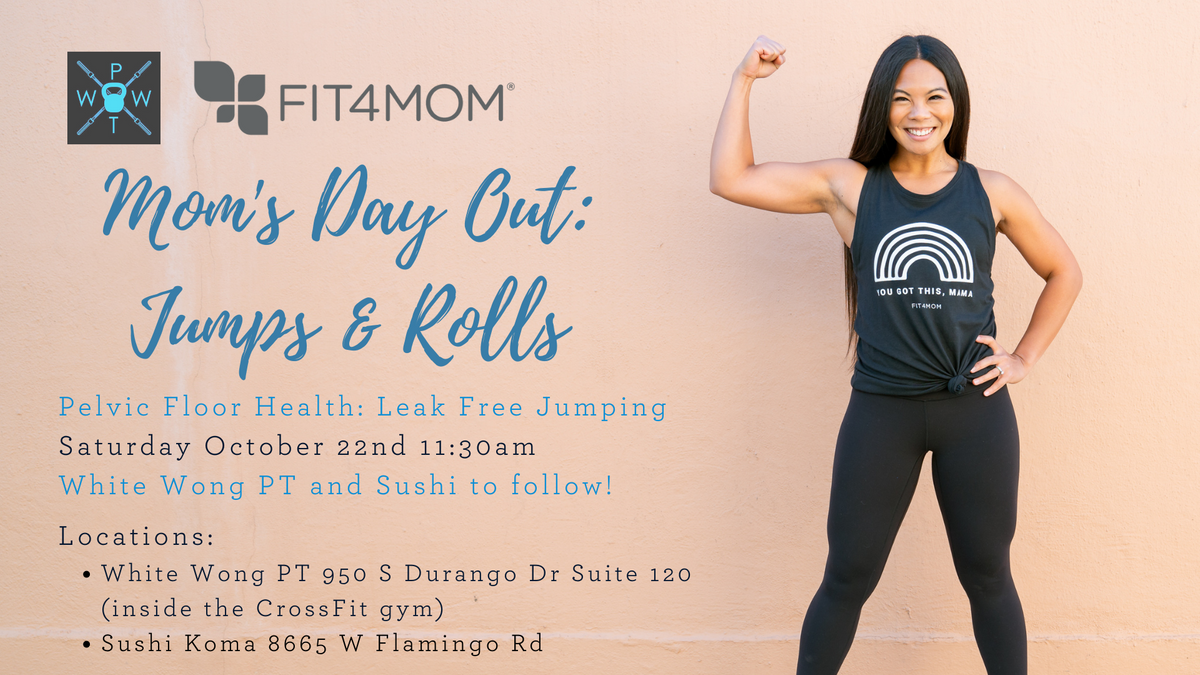 Mom's Day Out: Jumps and Rolls
October 22, 2022 11:30am
Mama's Day Out! Come to our second round of Pelvic Floor Health info sessions with White Wong PT: this time on Leak Free Jumping! (If you didn't make the first one, no worries - these are independent sessions) Bring your mat for some comfortable light exercise demos but then get ready to roll that up and head on over to Sushi Koma for some sushi rolls!
Be sure to RSVP so we have a confirmed headcount!
The info session is complimentary, offered by our new preferred providers, White Wong Physical Therapy.
Sushi Koma offers a delicous all you can eat lunch buffet with a wide selection of sushi and rolls for $25 per person until 3pm.