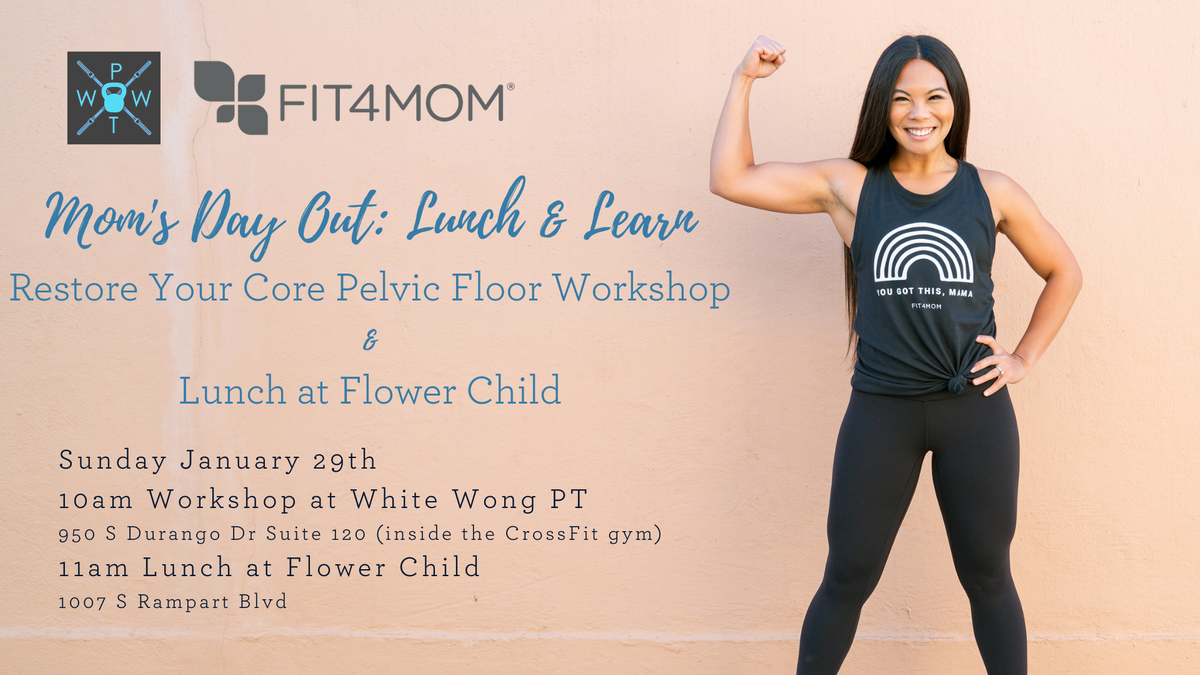 Mom's Day Out with White Wong PT: Restore Your Core and Lunch at Flower Child
January 29, 2023 10am
Mama's Day Out! Come to our third round of Pelvic Floor Health info sessions with White Wong PT: this time on restoring your core! (If you didn't make the first two, no worries - these are independent sessions) Bring your mat for some comfortable light exercise demos but then get ready to roll that up and head on over to Flower Child for some tasty lunch!
Be sure to RSVP so we have a confirmed headcount!
The info session is complimentary, offered by our preferred providers, White Wong Physical Therapy.
The session will begin at 10am at White Wong PT's office: 950 S Durango Dr Suite 120 (inside of the Crossfit Gym).
Flower Child is located just 5 minutes down the street at 1007 S Rampart Blvd. We'll head there for lunch at 11am.