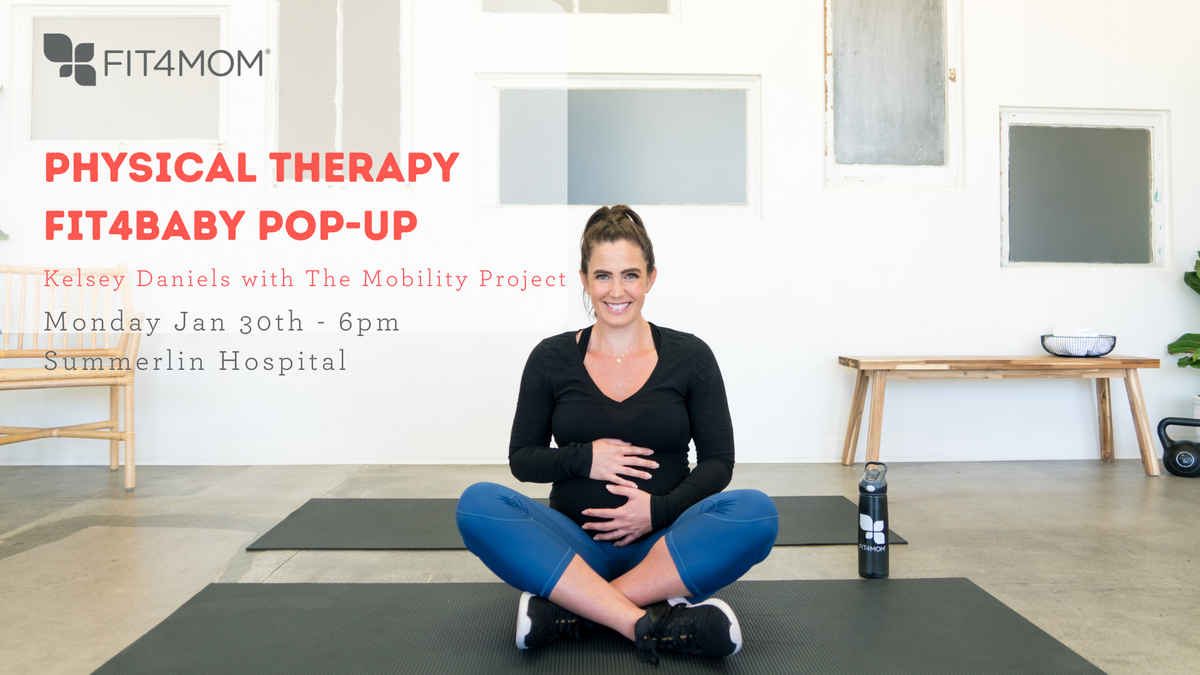 Physical Therapy Pop-Up at FIT4BABY with The Mobility Project
January 30, 2023 6pm
Kelsey Daniels, owner of The Mobility Project, is finishing her rounds of post-class pop-ups by visiting our FIT4BABY class!
She will be joining our 6pm FIT4BABY class Monday January 30th at Summerlin Hospital and hosting a pop-up afterward to provide exclusive 1:1 consultations with each of you to help answer questions you might have, discuss pain points you have with movement and offer adjustments or corrective exercises. Kelsey also specializes in functional movement for your little ones, so seek her out for some assessment and advice on your kiddos' mobility in addition to your own!
Don't forget to pre-enroll for details and updates on meeting location. New to FIT4MOM? Your first workout is free for locals!