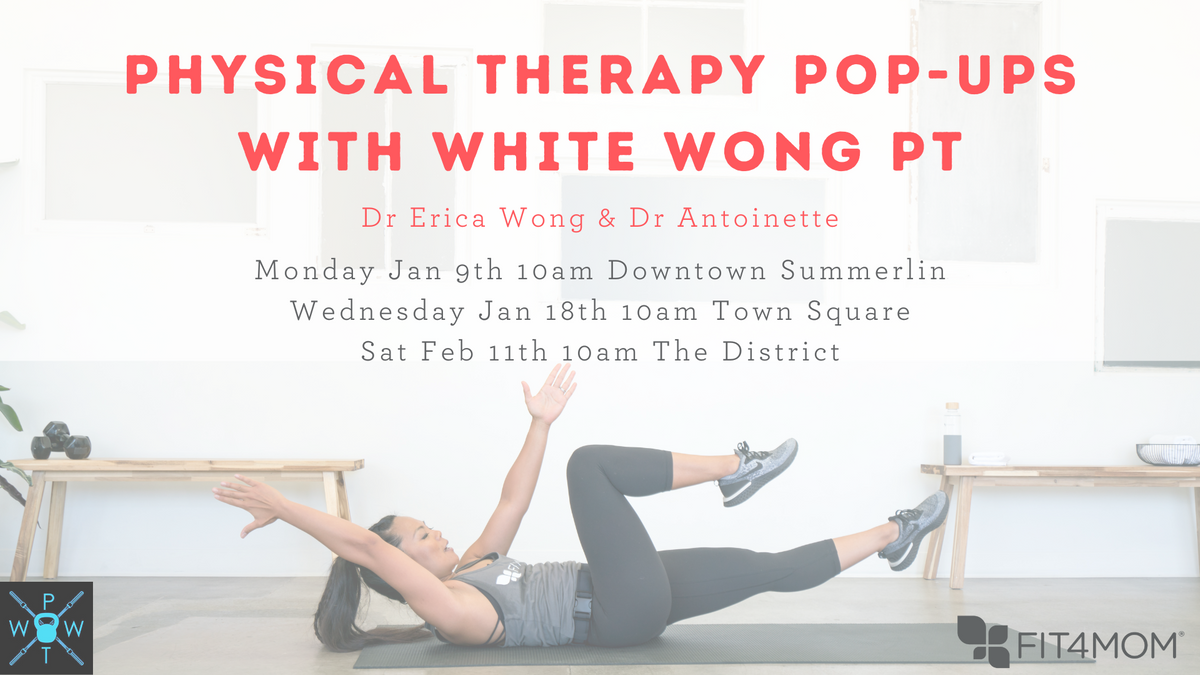 Physical Therapy Pop-Ups with White Wong PT
January 9, 2023 - February 11, 2023
You've seen White Wong PT at our awesome and informative pelvic floor info session Mom's Day Outs, and now they're coming to our classes! Join us after your regularly scheduled Stroller Strides/Barre class for personal assessment, Q&A, and tapping into the knowledge of our partners at White Wong Physical Therapy.
You have 3 opportunities to catch these pop-ups: Monday Jan 9th at Downtown Summerlin, Wednesday Jan 18th at Town Square, and Saturday February 11th at The District! Don't forget to pre-enroll.
New to FIT4MOM? Your first workout is free for locals!