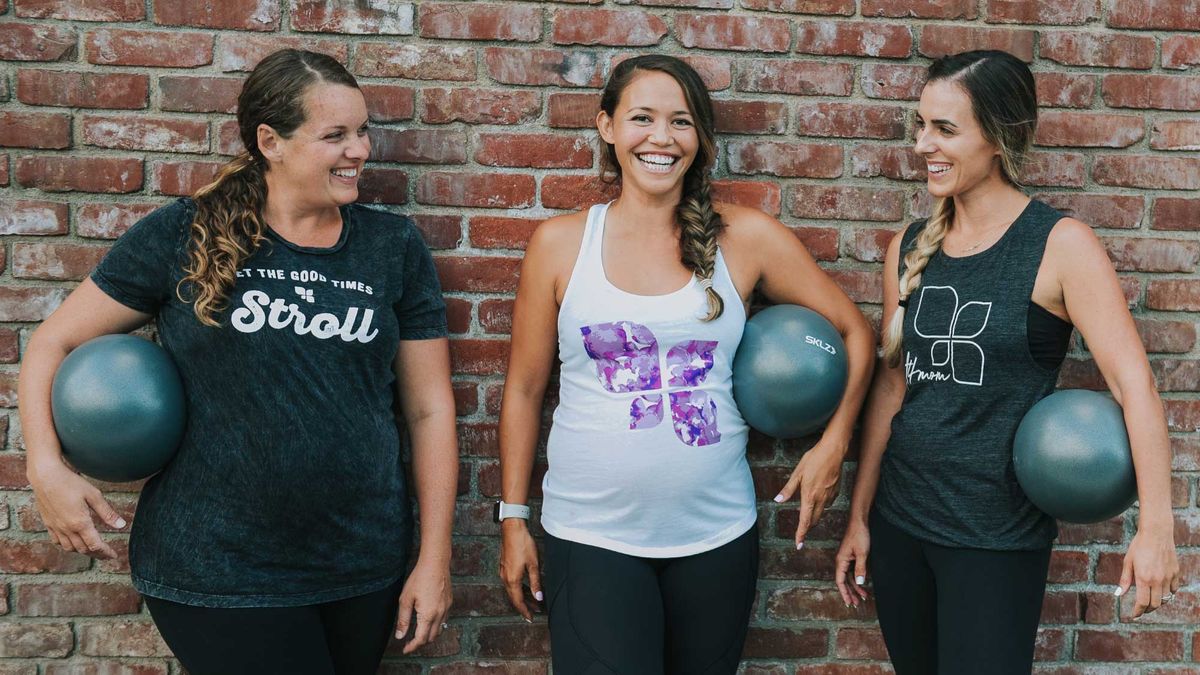 FIT4MOM Las Vegas wins national 'Franchise of the Year' Award
LAS VEGAS - Oct. 27, 2015 - PRLog -- LAS VEGAS, OCTOBER 27, 2015 -- Jessica Peralta of Las Vegas has been awarded the top honor of "Franchise of the Year" for all FIT4MOM franchises nationwide. Announced at the national FIT4MOM conference in San Diego earlier this month, the award is given after a competitive nomination and application process. Peralta launched FIT4MOM Las Vegas in June of 2012 shortly after the birth of her first child. A former critical care RN and clinical professor, Jessica wanted a business that could blend her nursing background with that of her new life as a mom. Now a mother of three girls, aged 5, 4 and 2, her goal is to help create a strong community of women - a village that supports, empowers and encourages one another using a holistic approach to health and wellness. Jessica was nominated for her award by dedicated moms who are members of FIT4MOM Las Vegas.
FIT4MOM Las Vegas offers fitness classes for every stage of motherhood, free wellness and nutrition presentations, weekly free play groups, support and social networking for new mothers, and community service opportunities. There is an array of pre- and postnatal fitness programs including Stroller Strides, Stroller Barre, Fit4Baby, Body Back and Run Club, and hosts weekly playgroups for children through Our Village, their free mom's club. Jessica's nomination described in particular one client who has been impacted through FIT4MOM Las Vegas' fitness programs, which helped her to overcome her postpartum depression and shed more than 100 pounds in the process.
"Jessica lives the FIT4MOM mission every day: to give moms the strength for motherhood. Her dedication to her moms and her instructor team, and her love for what she does, is apparent to every mom, child and family that crosses her path. I am grateful she is part of the FIT4MOM team, and encourage all the moms in the Las Vegas area to head to a FIT4MOM Las Vegas class soon to see just how wonderful she is," said Lisa Druxman, CEO and Founding Mom of FIT4MOM.
"As a FIT4MOM owner, I have the distinct honor and privilege of surrounding myself on a daily basis with inspiring women who strive to set positive examples for their families," said Jessica. "What we do extends way beyond just sets and reps during a workout. The real magic happens when moms connect to other moms in a support system that helps them realize they are capable of more than they think, worth more than they know, and loved more than they can imagine."
ABOUT FIT4MOM Las Vegas
Since its arrival to Las Vegas in 2012, FIT4MOM Las Vegas has supported over 1700 moms through fitness programs at 13 locations across the Valley including at their FIT4MOM fitness studio in Henderson, which debuted in October 2015 and is only the second location of its kind in the country. FIT4MOM's nationally certified fitness instructors are specially trained for the pre- and postnatal client, which allows moms to experience safe yet challenging workouts throughout their motherhood journey. In addition to an array of workout programs, FIT4MOM Las Vegas offers a plethora of social activities for its members ranging from weekly children's playgroups, Mom's Night Out events, Family Date Days, community service projects and more!
ABOUT FIT4MOM
FIT4MOM gives women the "Strength for Motherhood" by providing classes and support for
moms in every stage of motherhood. FIT4MOM is the nation's largest pre-and postnatal fitness program for moms, with over 250 franchises in 39 states and over 1,100 instructors nationwide. Visit fit4mom.com to learn more about the programs and to find nearby classes.
Media Contact
Jessica Peralta
702-882-1795